Modular Ceiling Panels: Fully Customizable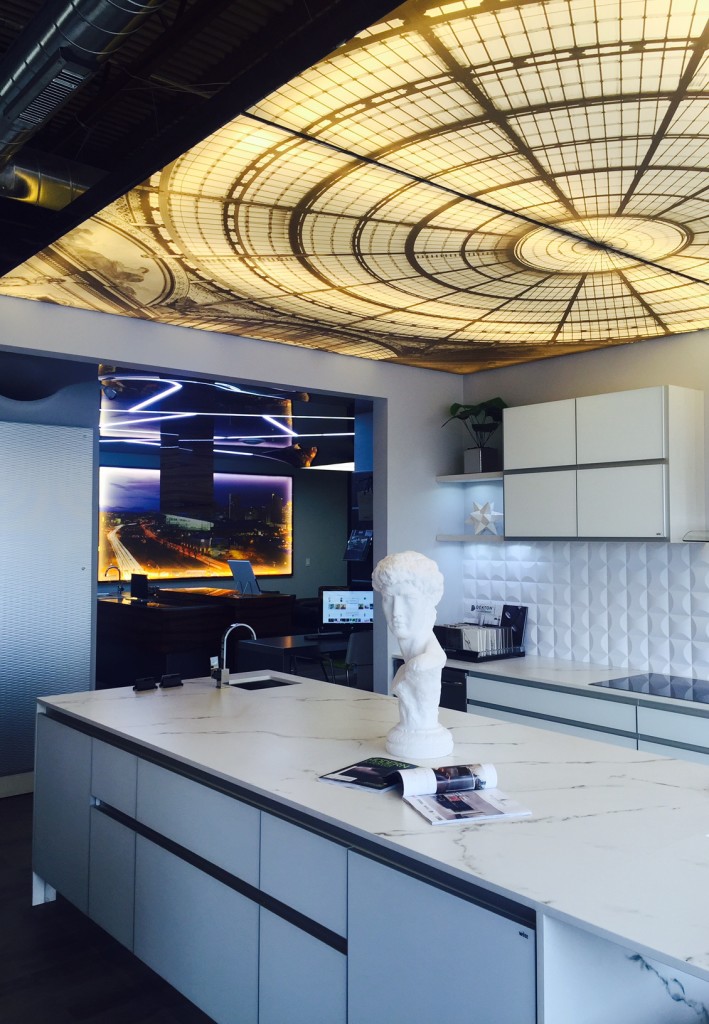 If you're looking to hide unwanted ceiling detail or add a pop into your space, we can create a suspended modular ceiling panel to fit your needs. Here's a breakdown:
Imaginative Style: Available in 150 colors, 6 finishes, and in virtually any size or shape.
Light Solution: We can create them with a translucent finish allowing for integrated lighting.
Custom Images: Create a ceiling printed with an image of your choice.
Go Acoustic: Add an acoustic definition up to 1 NRC value.
Get Level: Suspended to your specification by stainless steel aircraft cables or a threaded rod, your modular ceiling panel can be hung at whatever height you need.
With all of this in mind, you can guess what an asset covering an industrial or undesirable ceiling can be. If you're interested in getting one installed or getting samples of our system: reach out today!