Light Solutions in Denver!
One of the best parts about our stretch ceilings are the undeniable light solutions that they can provide. Whether you want something soft and diffused or pops of color: we have the LED lights right for the job.
While we have options like the modular light panels that consist more of a soft backlight, we also have the ability to put changing RGB LED systems behind a printed image. If you're looking for something extra spectacular, we can integrate strips of LED lighting into the ceiling to create geometric shapes or whatever else you can imagine. Take a look at how great these unique light solutions can really be: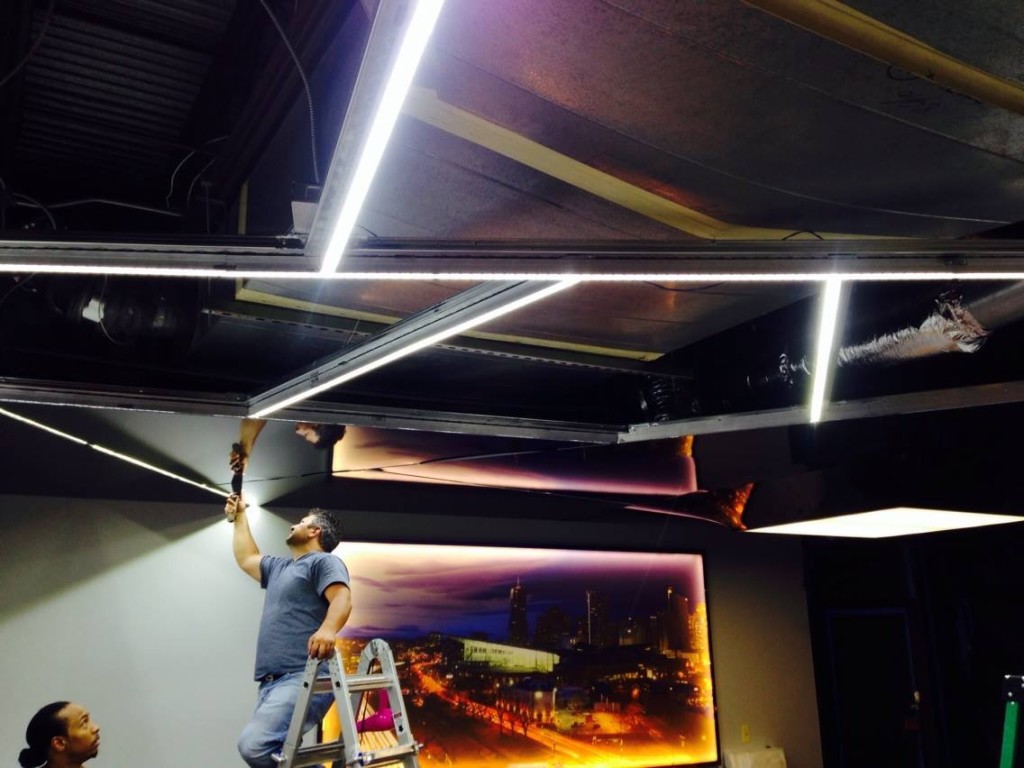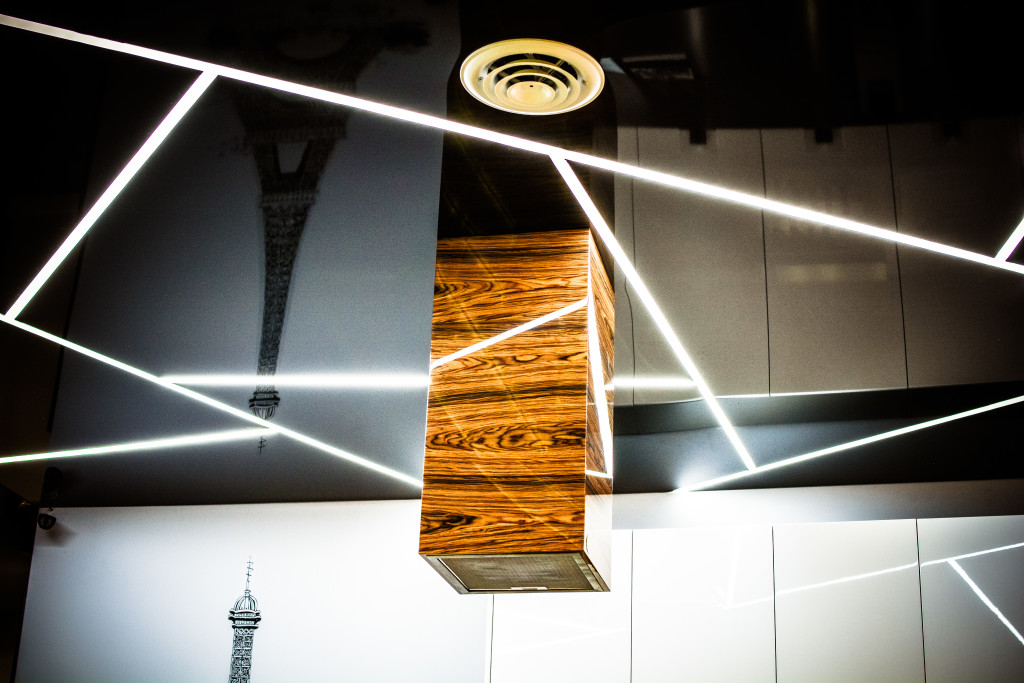 It all starts with a plan, a frame, a really hot room. This ceiling is installed in our modern showroom in Denver called Baczewski Luxury! If you're in town, stop in to see our unique use of light!