Pool Ceiling: Great for Reflection and Relaxation
On our journey to share with you the many implementations of stretch ceilings, we have our pool ceiling! They can be a hard ceiling to tackle with the constant moisture that exists in a spa environment. Our stretch ceilings have a barrier against the moisture to preserve the structure and making it last even longer than your average tile!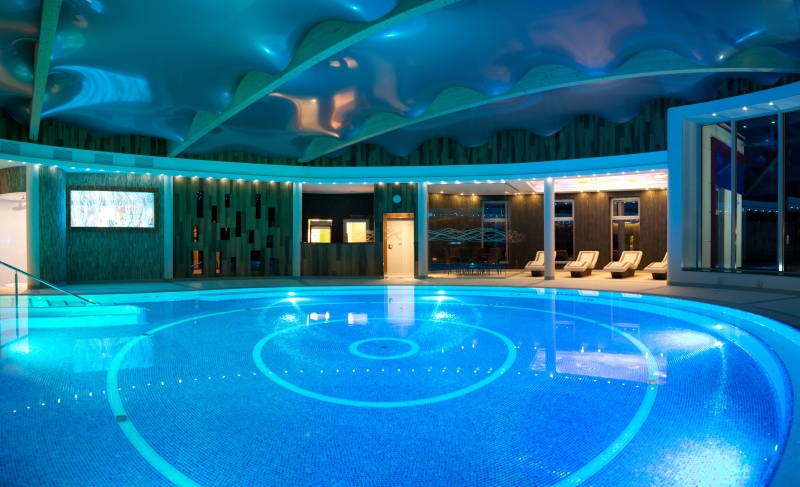 Not only do you get the low maintenance ceiling you've come to expect, you can also up the style with integrated lights, shapes, and more. A popular option are our high gloss ceilings that not only reflect the water of the pool, but also all of the light in the room. If pool design is your thing, you'd be hard pressed to find a better fit for your latest project. All it takes is a little planning and design! (Did we mention we can help with that?)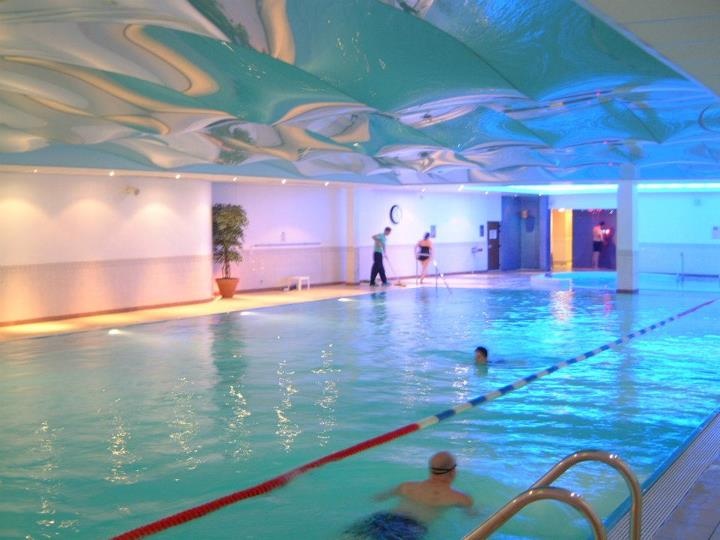 So, upon your next pool ceiling design why don't you ask yourself: 'Why not a pool on my pool ceiling?'
Contact us today for more information!